Technical data
The heating foil Calorique® consists of carbon heating elements, silver contacts, and tinned copper busbars. These elements are hot laminated from both sides with polyester film.
Operating voltage: 220-240V;

Power density: 90 W/m² ; 150 W/m²; 220 W/m²; 430W/m²;

Maximum continuous operating temperature: 27°C; 33°C; 40°C; 65°C;

Foil width: 50cm; 80cm; 100cm;

Distance between heating elements: 16.7 mm (60 elements per 1 m);

Components of heating elements: carbon paste, silver;

Conductor bars: tinned copper;

Calorique heating foil for electric underfloor heating, ceiling heating, surface heating.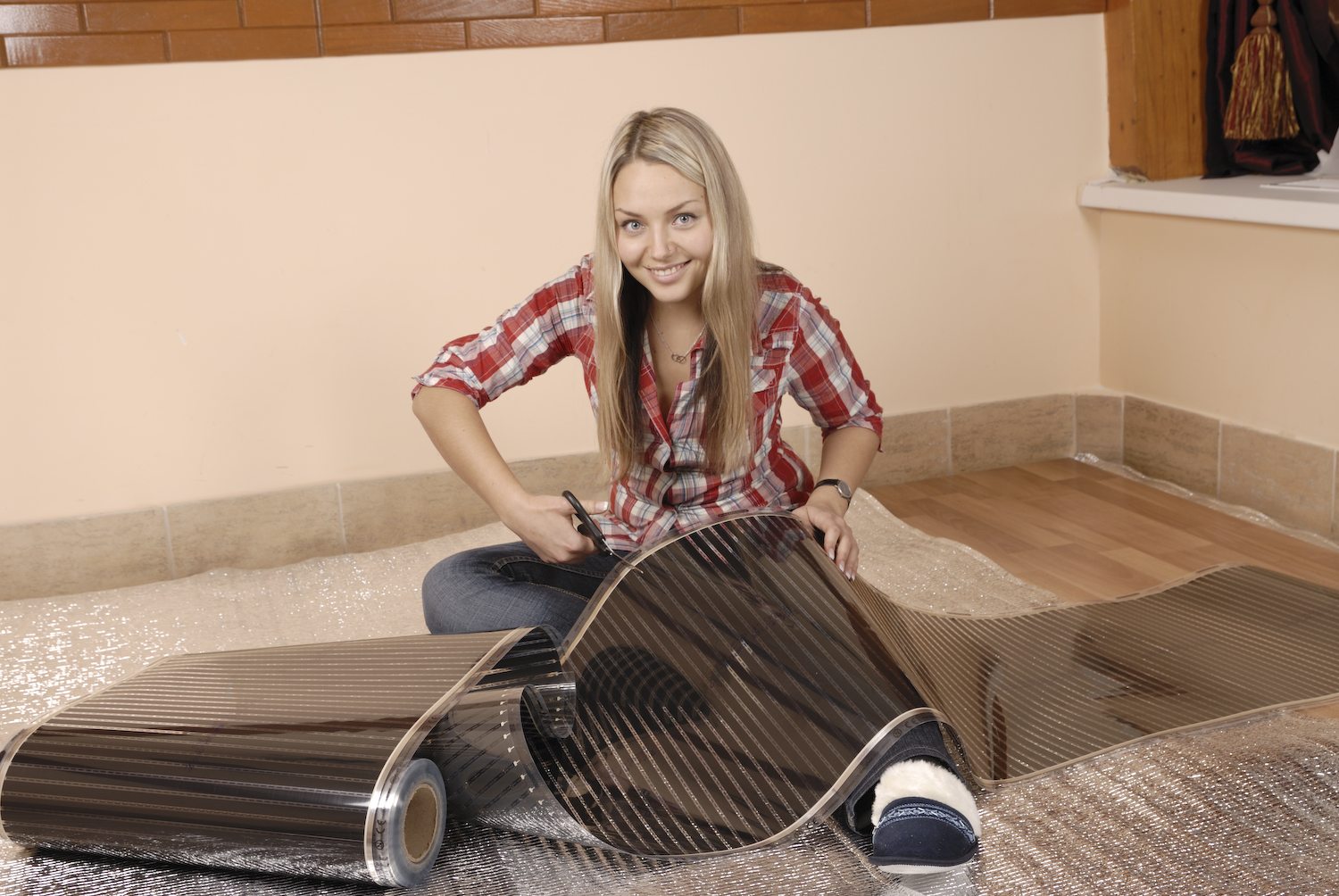 Technical Data Radiant Heating Film Calorique
Article
Width
 cm
Heat Density
 W/m²
Max Panel Length
m
Floor Type
Installation
US50-150
50
150
12
Under all types of floor with temperature restriction
Comfort, Main Heating, Mirror Defogger
US80-150
80
150
15
Under all types of floor with temperature restriction
Comfort, Main Heating, Mirror Defogger
US100-150
100
150
11
Under all types of floor with temperature restriction
Comfort, Main Heating, Mirror Defogger
US50-90
50
90
22
Under all types of floor with temperature restriction
Comfort Heating
Main Heating Passive House
US80-90
80
90
25
Under all types of floor with temperature restriction
Comfort Heating
Main Heating Passive House
US100-90
100
90
20
Under all types of floor with temperature restriction
Comfort Heating
Main Heating Passive House
US50-220
50
220
9
Under all types of floor with temperature restriction
Underfloor, Ceiling, Wall
Main Heating
US80-220
80
220
10
Under all types of floor with temperature restriction
Underfloor, Ceiling, Wall
Main Heating
US100-220
100
220
8
Under all types of floor with temperature restriction
Underfloor, Ceiling, Wall
Main Heating