Mirror defogger
The Calorique® heating foil is a very popular application as the perfect anti-fog heater for mirrors. Bathroom mirrors are symbols of modern sophistication, charm, elegance, and the design of today's generation. With a Calorique® anti-fog heater, an unobstructed view in the bathroom mirror is preserved even after the bath or shower.
The iQFlexHeat / Calorique® heating foil offers an anti-fog system that is easy to install and use. The Calorique® mirror anti-fog heater consists of an ultra-thin infrared heating foil. This thin heating foil on the back of a mirror prevents the formation of condensation, keeping the mirror completely fog-free during showers. You no longer have to use a towel to wipe off the condensation or even use a hairdryer to remove the fog from the mirror, which speeds up your morning routine.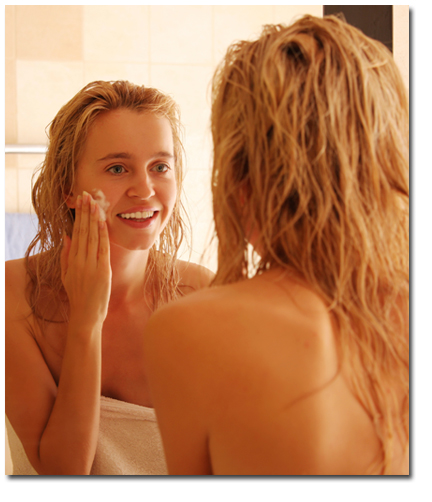 The heating foil works in the low-temperature range around 30°C, posing no danger to the mirror or the users. It is available in different sizes and can be cut along the pre-cut lines, allowing easy adaptation to practically any bathroom mirror of various shapes, sizes, and designs. It facilitates easy installation and guarantees a long-lasting luxurious appearance for the mirror.
The anti-fog heater consumes very little energy and will not significantly increase your electricity bill. This heater consumes less electricity than other devices, such as a standard light bulb or a razor.